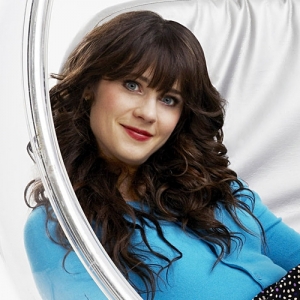 Since New Girl debuts on Fox on September 20, 2011, fans of Zooey Deschanel may be wondering about the character she plays, Jessica Day, and how she will perform as on a "mainstream" television network. After all, we know Zooey Deschanel most famously from the movie (500) Days of Summer, when she played an attractive yet irritating and pretentious (Okay, I got a little worked up watching it) man-eater.
After watching that film, I couldn't tell if I would warm up to Zooey Deschanel if I saw her in a likeable role. According to every description of New Girl, her character Jessica Day is supposed to be "adorable" and "well-liked". If Zooey Deschanel is a talented actress, she will be able to erase the "type" of the jaded, pretentious young woman (also seen in the indie film Eulogy) and switch over to a different character--the bubbly, girly, down-to-earth character she will soon play in New Girl.
Do you think Ms. Deschanel is up for the challenge? She did write and produce the theme song for New Girl, so we know she's talented--but can she shake the type she's always played? Comment below and tell us what you think!